Post by MOD NYX on Dec 7, 2019 18:07:58 GMT -5
[nospaces][googlefont=Roboto:400,700|Montserrat:200,400|Montserrat+Alternates:300|Open+Sans:400|Source+Sans+Pro:700]
[attr="class","staffwantwhole"]
[attr="class","staffwantbody"]
join the resistance


[attr="class","staffwantinfo"]
While many non-magical folk have met the disbanding of the Statute of Secrecy with awe, acceptance, and the hope for potential, there are those who rebel against it. Witchcraft, they claim, has no place in their society. Where there can be magic and miracles, there can be destruction and darkness. Magic holds more power than even the most complex technology. Magic poses a threat. Wizards do not want to better the world. They want to control it. At least, that is what the Resistance believes. In righteousness and fear, a group of non-magical humans have began to band together. What started as an underground collaboration has quickly evolved into a campaign. It is rapidly growing into a mob and has began to leech into the papers, despite efforts to keep it away from the press. To make matters worse, rumors are being whispered that there are werewolves who have started to side with the Resistance.

[break][break]
[attr="class","staffwantwhole"]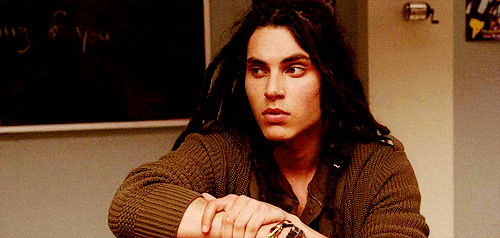 [attr="class","staffwantbody"]
alpha

26. LEADER. WEREWOLF.

[break]
TAKEN BY NYX

[attr="class","staffwantinfo"]
With a grin you can't help but trust,

JUDAS KANE RAMSAY

has staked his place at the head of the Resistance, formerly called the Anti-Magic Alliance. After years of living on the outskirts of society with his pack of wayward werewolves, feared by wizards and muggles alike, he has stepped out of the shadows. When Felix showed up at his door, it was no accident. The moment Judas caught wind of the murder, he began pulling strings. A messenger was sent. A few days later, the remains of the broken group stood before him, desperate, and Judas welcomed them with open arms. He would be their savior. They knelt before him because he promised victory. After a lifetime of harsh judgement, he would have given anything to see the wizards fall, even if it meant joining forces with muggles. Now, he grows his army, gathering followers with rowdy and sometimes violent protests. He rules by demonstrating his power and inciting awe and fear.
[break][break]



[break][break]
[attr="class","staffwantwhole"]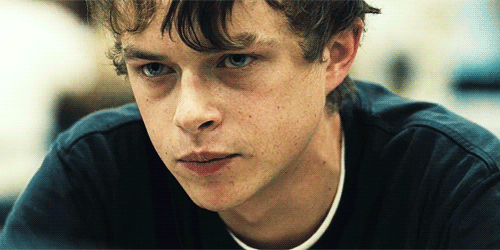 [attr="class","staffwantbody"]
beta
27. SECOND IN COMMAND. MUGGLE.

[break]
TAKEN BY HAZE

[attr="class","staffwantinfo"]
Once

FELIX DAMIEN REID

led the Anti-Magic Alliance, side by side with his brother, spreading their propaganda like wildfire. However, the death of Alastair changed everything. When Felix's brother was found dead, there was an uproar. While some claimed it had been self-defense, Felix knew his brother. Alastair would not have taken the life of another, even a wizard. Some left the group out of fear, but Felix promised retribution to those who remained. However, his group lacked the numbers and strength required to bring about real change, so he sought help. Influenced by a spy sent by Judas, Felix did the unthinkable and boldly marched into the werewolves' den. For the first time in history, man and beast joined together. Renamed the Resistance, the group has quickly become the largest known anti-magic group, and while Felix does not wholly agree with Judas' methods, they need each other.

[break][break]
[attr="class","staffwantwhole"]
[attr="class","staffwantbody"]
omega
25. LACKEY. MUGGLE.
[break]
TAKEN BY LIA

[attr="class","staffwantinfo"]
Unlike some members of the Anti-Magic Alliance who were wary of the new, less human recruits, @sofia welcomed the change. She saw the birth of the Resistance for what it was -- an opportunity. While others bowed to Judas, she made herself known to him. She caught his eye. Always in the background and resentful for the lack of recognition, Sofia decided to take matters into her own hands. She is a sly, covert woman with a fierce need for control, though her soft-spoken and somewhat demure appearance would suggest otherwise. For her whole life, she has been underestimated and underappreciated. However, despite her status as a wallflower, she is as clever as they come. Judas uses her for his dirty work, as she is one of the few willing to get her hands dirty, but Sofia has her own agenda.


[break][break]
[attr="class","staffwantwhole"]
[attr="class","staffwantbody"]
subordinates
subordinates

[attr="class","staffwantinfo"]

With a shared foe, muggles and werewolves alike have joined together. Composed of the werewolves who were initially part of Judas' group of strays and the muggles of what was formerly known as the Anti-Magic Alliance, the Resistance grows stronger every day. Below is a list of recruits.


[newclass=.staffwantwhole] width:500px; background-color:#eee; margin:10px; box-shadow: 0px 0px 10px 0px rgba(0, 0, 0, 0.25); position:relative; [/newclass]
[newclass=.staffwantbody] width:500px; background-color:#eee; [/newclass]
[newclass=.staffwantbody h1] margin:0px 0px; height:35px; display:flex; align-items:center; justify-content:center; font:200 35px/35px montserrat; color:#91A8D2 ; text-shadow: -1px -1px 0 #fafafa, 1px -1px 0 #fafafa, -1px 1px 0 #fafafa, 1px 1px 0 #fafafa; [/newclass]
[newclass=.staffwantbody h1:before] content:''; height:1px; flex-grow:1; margin-right:10px; background-color:#91A8D2 ; border:1px solid #fafafa; [/newclass]
[newclass=.staffwantbody h1:after] content:''; height:1px; flex-grow:1; margin-left:10px; background-color:#91A8D2 ; border:1px solid #fafafa; [/newclass]
[newclass=.staffwantbody h2] margin:10px; height:25px; font:300 20px/20px montserrat alternates; color:#bababa; text-shadow: -1px -1px 0 #fafafa, 1px -1px 0 #fafafa, -1px 1px 0 #fafafa, 1px 1px 0 #fafafa; [/newclass]
[newclass=.staffwantinfo] padding:20px; text-align:justify; [/newclass]