Post by ADMIN LIA on Nov 11, 2019 15:10:57 GMT -5
[nospaces][googlefont=Roboto:400,700|Montserrat:200,400|Montserrat+Alternates:300|Open+Sans:400|Source+Sans+Pro:700]
[attr="class","staffwantwhole"]
[attr="class","staffwantbody"]
join the supremacy
please read!

[attr="class","staffwantinfo"]
Zabini and Yaxley, with a slight push from Caliban and their own personal beliefs, have joined together to bring others with them in an attempt to get the Statute Reinstated. Having the Yaxley twins, Grant and Gretchen, within Hogwarts is a plus - while they do not get along with their sister, they do believe in the same things.
[Break][break]
They band together to form the group The Supremacy. The twins infiltrate the school, whilst Blaise Zabini brings in members of the Ministry, and the two older girls do their work to move their ideas forward. Not to mention...the recent death of the one Caliban Yaxley has now brought in a new foresight of drama to the muggles, and one can only imagine what is to come.

[break][break]
[attr="class","staffwantwhole"]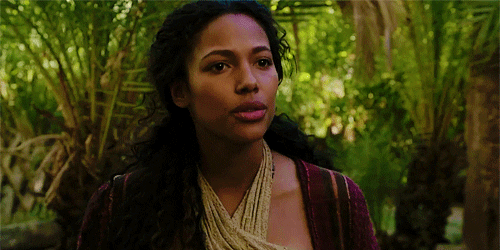 [attr="class","staffwantbody"]
--- --- zabini
nineteen. pureblood. leader.

[attr="class","staffwantinfo"]
Being the first born of Blaise Zabini certainly had it's challenges, but Zabini handled them all with grace. It is no secret among the wizarding world that the only way that the Zabini's were able to remain on the outside of the walls of Azkaban was to name names. Unfortunately, this meant that the reputation of the Zabini family plummeted, but the oldest of the Zabini girls was not one to be down for the count. Working closely with her father, Zabini presented herself as the absolutely perfect child. Charming and intelligent, Zabini's Hogwarts career was highlighted by a high marks, a hard earned Prefect position that was eventually leveraged into being Head Girl. Of course, all this hard work did not came at the expense of her social life. Zabini was always at the head of any party table.

[break][break]

Like her father, Zabini has set her sights on the Ministry and has set her sights high. While the Zabini's reputation has been mostly repaired, she is not yet satisfied. Zabini wants power and will do anything to get it. That's where the Statute of Secrecy comes in, Zabini senses the tension in the wizarding community and where there's smoke there's fire.
[break][break]

PB Suggestions: Kylie Bunbury, Kamie Crawford, Fo Porter
[break][break]
[attr="class","staffwantwhole"]
[attr="class","staffwantbody"]
cordelia jane runcorn nee yaxley
nineteen. right hand.
[break]
TAKEN BY PIPPA

[attr="class","staffwantinfo"]
Yaxley is the epitome of the perfect, pureblood child and she plays the role extremely well. The second in the Yaxley family, she has made it her mission in life to live up to the family name and please her father. But, please do not let the kind words and impeccable manners fool you. This former snake has fangs and is not afraid to use them.

[break][break]

Intelligent, poised, and obedient, Yaxley is exactly what her father molded her to be: a good little foot solider. She fully supports the reinstatement of the Statute of Secrecy and all things pureblood, but Yaxley can be as sweet and honey about the entire thing. A born diplomat, she finds herself often underestimated by those around her, a fact that she uses to her advantage. For this reason, she is often the chosen mouthpiece for the movement.

[break][break]

Yaxley is married to Runcorn, arranged by Caliban himself. Of course, she had a large influence on his choices. She would never leave her future to chance in such a way and despite his crafty nature, Caliban is wrapped around her little finger. With the mission of being the favorite child, Yaxley is not close with any of her siblings. To her, they are all competition for the attentions of their father. As a child, she wasn't afraid to share how much she wished that she had been born and only child. After Samuel's disownment, Yaxley rose to the top of the list of children, a fact that she never allowed the twins to forget.
[break][break]
PB Suggestions: Lyndsy Fonseca (Preferred), Emily Rudd, Alexandria Daddario

[break][break]
[attr="class","staffwantwhole"]
[attr="class","staffwantbody"]
leopold elton runcorn
twenty-three. pureblood. wizengamot court scribe.
[break]

[attr="class","staffwantinfo"]
Runcorn married Yaxley in a an arrangement by their families, but is determined to keep their family looking like the picture of perfection. Pureblood and just like his father, Runcorn is the perfect match to Yaxley. He is a very traditional pureblood, but can be a bit dim witted and blind when it comes to the actions of his wife. The pair married immediately following Yaxley's graduation before settling into the house he chose for them to start their lives together in.
[break][break]
Runcorn's career, history, and personality are all fairly open!
[break][break]
PB Suggestions: Richard Madden, Kit Harrington, Scott Eastwood

[break][break]
[attr="class","staffwantwhole"]
[attr="class","staffwantbody"]
blaise --- zabini
forty-seven. pureblood. junior undersecretary to the minister.

[attr="class","staffwantinfo"]
Blaise has been quite busy since the end of the war, working to save himself and his family from rotting in Azkaban. Always playing an angle, Blaise used his connections and knowledge to keep himself out of trouble, naming all the names he could and exposing what little information he had.
[break][break]
Blaise currently serves as Junior Undersecretary to the Minister, a role he takes quite seriously. His interest in preserving his reputation and family, he knows full well that another war will put that all in jeopardy. Blaise has no interest in getting involved in another war and fully believes that reinstating the Statute of Secrecy is the way to do that, keeping the magical world from the muggle one. While he plays his role in the Ministry well, he has been known to carefully attempt to place a few well spoken words into the ear of the Minister in the hopes that he'll listen.
[break][break]
PB Suggestions: Shemar Moore, Morris Chestnut, Rick Fox

[break][break]
[attr="class","staffwantwhole"]
[attr="class","staffwantbody"]
recruits
recruits

[attr="class","staffwantinfo"]

The recruits are a large part to this group - they make up the majority of them, with the belief that the statute of secrecy needs to be reinstated in order for peace to return to the wizarding world.
[break][break]
PB Suggestions: ANY
[break][break]
[newclass=.staffwantwhole] width:500px; background-color:#eee; margin:10px; box-shadow: 0px 0px 10px 0px rgba(0, 0, 0, 0.25); position:relative; [/newclass]
[newclass=.staffwantbody] width:500px; background-color:#eee; [/newclass]
[newclass=.staffwantbody h1] margin:0px 0px; height:35px; display:flex; align-items:center; justify-content:center; font:200 35px/35px montserrat; color:#91A8D2 ; text-shadow: -1px -1px 0 #fafafa, 1px -1px 0 #fafafa, -1px 1px 0 #fafafa, 1px 1px 0 #fafafa; [/newclass]
[newclass=.staffwantbody h1:before] content:''; height:1px; flex-grow:1; margin-right:10px; background-color:#91A8D2 ; border:1px solid #fafafa; [/newclass]
[newclass=.staffwantbody h1:after] content:''; height:1px; flex-grow:1; margin-left:10px; background-color:#91A8D2 ; border:1px solid #fafafa; [/newclass]
[newclass=.staffwantbody h2] margin:10px; height:25px; font:300 20px/20px montserrat alternates; color:#bababa; text-shadow: -1px -1px 0 #fafafa, 1px -1px 0 #fafafa, -1px 1px 0 #fafafa, 1px 1px 0 #fafafa; [/newclass]
[newclass=.staffwantinfo] padding:20px; text-align:justify; [/newclass]