Post by EVANDER JAMISON HUMBERSTONE on Aug 16, 2019 21:41:01 GMT -5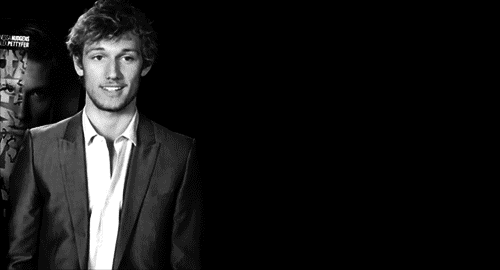 T
he Quidditch World Cup was one of Evan's favorite events. He had fond memories of going to games as a kid to watch his uncle play. His uncle had gone to two World Cups with the England team, and he had been able to watch both of them. Since then he had enjoyed going to games, usually with his uncle or friends. Part of him wondered if he'd ever be good enough to play at the event, but if he didn't get to, he was still happy with where he had ended up in his career so far. After all, not many people could say they got to play quidditch for a living. And now, with the statue gone, there was the interesting facet of being able to watch how muggles took in the event.
But as he wandered around the tents and looking at all the activity outside the stadium, his mind was also elsewhere. He was trying to get right in his head how to tell his best friend he was dating Rose. He was still getting his head around how that had even happened in the first place. He didn't do relationships, and yet he agreed to be in one...while sober. And it wasn't with someone he barely knew who, when it inevitably didn't work out in a couple months, he wouldn't feel bad. It was with Rose, a cousin of his best friends wife, and someone he had known for a long time. He didn't know if he could even love someone, and yet he had agreed to try something with a woman he actually enjoyed a friendship with. He just hoped no one ended up hurt.
Enough of that. Tonight he was going to enjoy the Quidditch. He was going to have a couple of drinks. He was going to have a fun night. So he shook the thoughts from his head and paid more attention to the surroundings. He smiled watching a couple little kids throwing a small quaffle back and forth. He was distracted by the site when he bumped into someone. He was shocked back to reality.
"I'm so sorry. Wasn't paying attention."
credit to
nat
of adoxography.