Post by CADEN RAIN GOYLE on Aug 6, 2019 16:22:40 GMT -5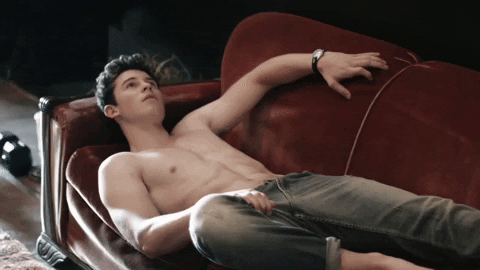 Caden liked to think of himself as king of his own domain, till he remembered he had a sister. She liked to think she ruled the roost. Even Though they were in the same house at school he did well to avoid her most of the time. Which was a major bonus. Was it bad to forget or wish you were an only child? hat bad to think or even say. However as his dad says they have one of each so that's enough. His father was a simple man and Caden hated how thick he was sometimes he was glad he took after his mother in the brains department. Though it did help his sister out as she could twist him round her little finger. Thinking about it didn't every woman twist men to do what they want?

Being at home wasn't Caden favorite thing but they had to come home every summer. He was a bit stuck with things to do. So you could say he was bored. It was only a few weeks into summer and he was already scratching at the walls. Last week he even entertained going into work with his father to kill time. That wasn't eventful at all. So today when he woke he thought he would prefer his sister so how her life has been for the last school year. He wasn't her biggest fan if you couldn't tell already but he also had the complex of he was the only one to make her miserable if anyone else tried they probably would get hexed to high even.

To say the total house was big was an understatement. Caden moved rooms to the opposite side of the house when he was 7 to see his family(well sister less) so he wandered the halls across to her room. With a casual look of jeans and a fitted top. Even Though he was at home he still likes to feel like he was dressed to impress. It was a nice casual look. Once he got across to her room he knocked on her door. He heard no movement and he sighed he wasn't after searching the house for her to just talk to. He waited a moment longer before he started to turn away. Maybe his plan of annoying his sister today was out of the window. He slowly walked away towards the belly of the house to get a snack or find something to do. He hoped he could come up with something not just touching around the house feeling sorry for himself. He had no plans with his friends till next week and they hadn't got their letters for new school supplies yet so no need to go shopping. He hated shopping it was so boring. He fucked a few paintings on the walls as he walked making the people in the frames angry. He chuckled what had his summer become.