Post by EVANDER JAMISON HUMBERSTONE on May 4, 2019 21:52:10 GMT -5
LOVE INTEREST
PB - Open
Age - 21-30
Job - Open
Info: So Evan is widely seen as the guy who just sleeps around, and while that is true, it's because he doesn't feel good enough for a commitment. He is afraid if he lets someone in he will end up hurt. So when ever more commitment has come up in his previous relationships he has run. But at the same time, Evan wants that loving family he never really felt he had. This Person would be the one to get past his walls and actually get him to realize he cares deeply about someone. How that happens we can discuss, but I do think it's someone he has known for a while. He would likely already trust this person. Evan is Bisexual, so it is pretty open, although I do see them eventually having a family so that would be something the person would want as well. One thought I did have was possibly his roommate, but really I am completely open and would love to see this person around.


ROOMMATE
PB - Open
Age - 25-28
Job - Open
INFO: This person (male or female) has been living with Evan for the last 6 years, but in my head I think they have been close for a very long time. Maybe this person was a child of another quidditch player or coach and they met when Evan's uncle would bring him along to practice (his uncle played for Montrose Magpies). They're been close ever since, and moved in together about a year after Evan left Hogwarts (maybe they were both saving up a little, or this person was a year behind Evan). This person keeps Evan grounded, so maybe they do something other than play quidditch (although that is certainly an option as well). When Evan inevitably gets cold feet with Love Interest above, I think this person would be a big one kicking some sense into him, because they've seen how Evan and Love interest gets along.
COUSIN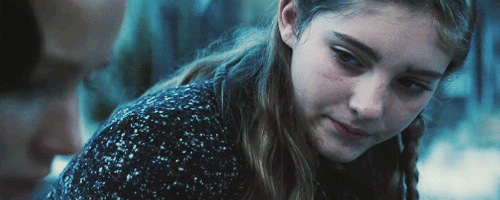 PB - Open
(Above is Willow Shields)
Age - 15-16
Job - Student - 5th or 6th year - Open House
INFO: So this girl here is Evan's Younger Cousin, and one of his few family members. She is the daughter of Evan's mother's brother. I have described Evan's uncle as someone who slept around, so she was probably unplanned. I have also said her parents are not currently together, so they could have never really been together or broke up ages ago. There is about a 11-12 year age gap between her and Evan, and how much they interact with each other can be determined, although Evan does try to make an effort to keep contact with her at the very least. She's pretty open, but I figured it'd be nice to have some family for Evan around.